***Dropped another $20. Down to $100 even on 6/12/12*** I want these gone!





***$20 Price Drop on 6/9/12***



I am still in the middle of sorting out stuff as I pack to move, and this pair of boots has to go. I have a brand-new-in-the-box pair of Danner Striker Side Zip II GTX boots in size 10.5. These have never been put of the box except to take the pictures below. They are brand new, and they retail for $210. Pick these up for way cheaper. They are 100% authentic. I am just selling stuff that I am finding I don't need as I pack. Do me a favor and take these off my hands while getting a great deal for yourself on some of the best boots made. Below is a link to Danner's website for the full specs on the boots:

Danner Striker Side Zip II GTX

Here is the deal:

$140

$120

$100

FTF in Western Washington in the Tacoma/JBLM/Dupont/Pierce County/Thurston County areas. I will ship anywhere in the USA for $10 via the USPS. I accept payment in the form of cash, money order, cashier's check, or PayPal +4% or as a "Gift" (your choice).

I have sold a good amount of items here on AR15.com, to include high-dollar items such as complete rifles, upper and lower receivers, handguns, optics, and numerous firearms accessories. I have a perfect feedback score of 46 here, as well as a perfect feedback score on eBay of 120 as both a buyer and a seller. I have never cheated anyone or screwed anyone over. All of my customers have been satisfied. Buy with confidence! If you want to purchase or have any questions, please IM or e-mail me through this site, or e-mail me directly at

tnisco@comcast.net

. Thanks for looking.

Now for the pictures: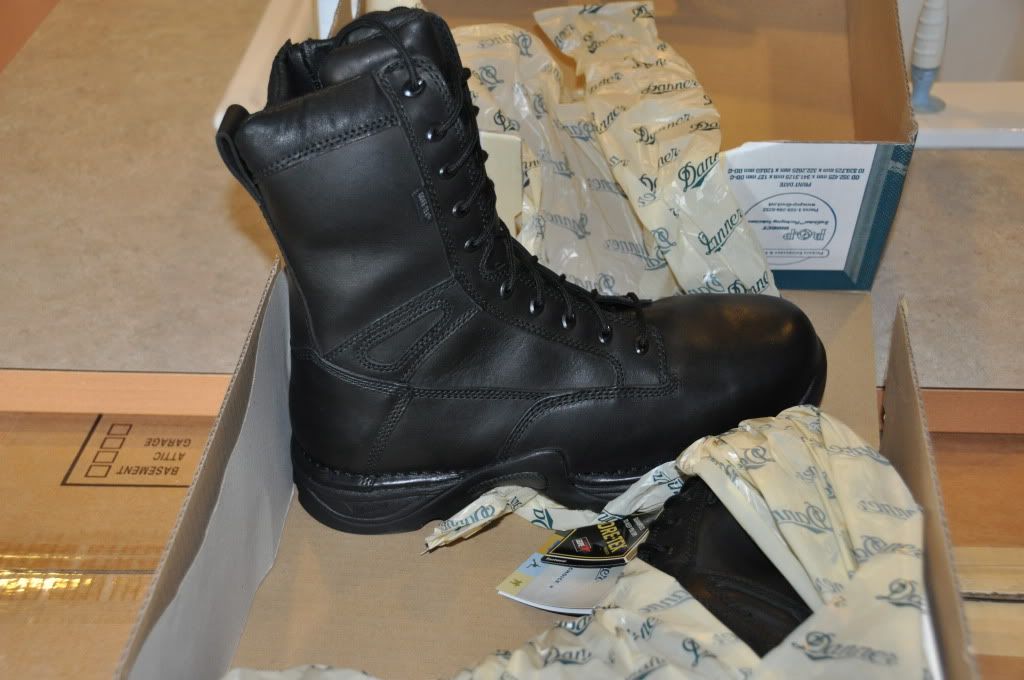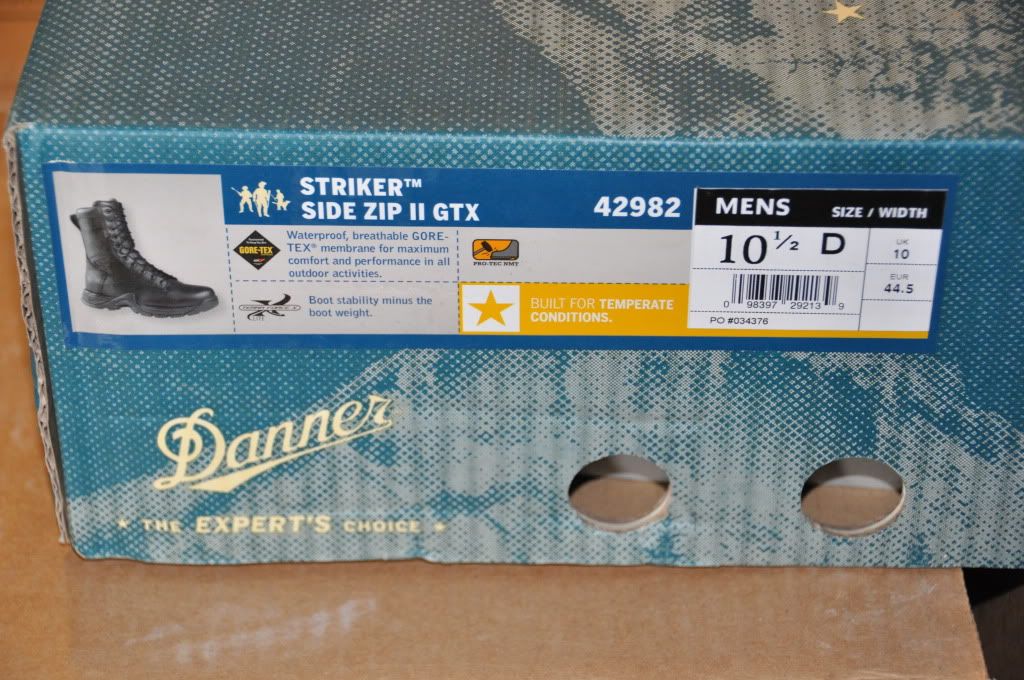 BTT with final price drop. I want these gone.
As per the email, I will take them.