1. Glock folding shovel.
2 available
one on left FS, one on right is sold. appear unused, however they have some minor marks from storage. One on the left had some liquid spilled on it and that is what you see in the pics. $40 each delivered (lower 48) via priority mail w/ delivery conf.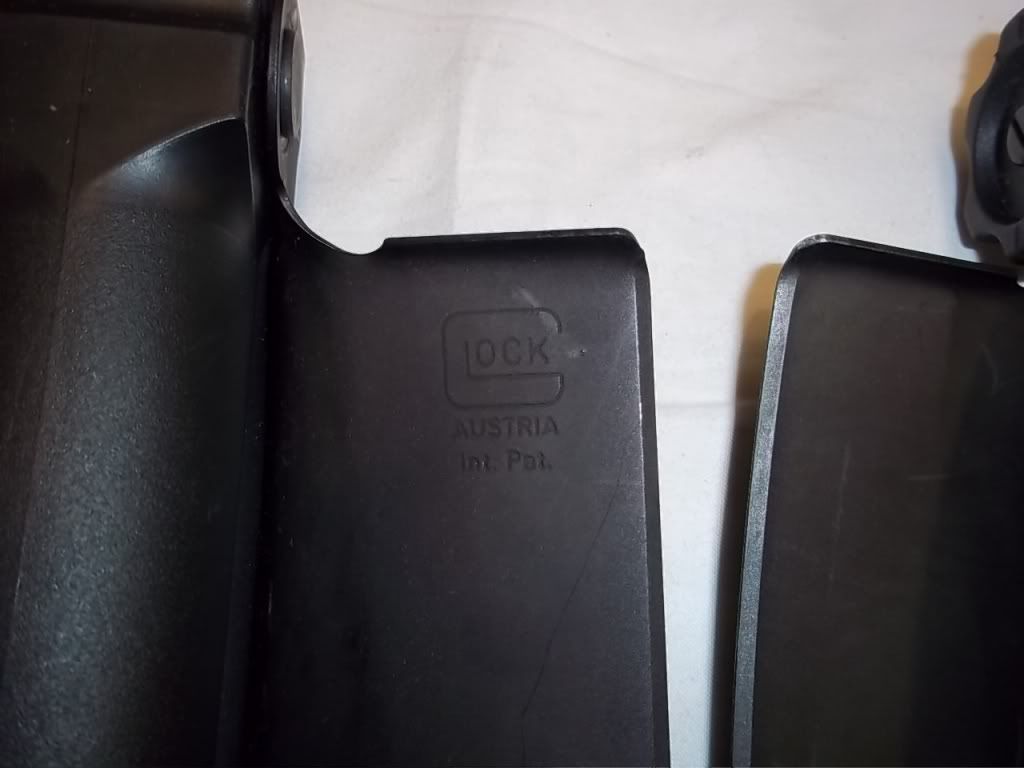 2.
Glock black polymer knife. Appears new, Some very mild marks from taking the knife out of the sheath. $30 delivered (lower 48) priority w del conf.
sold or withdrawn... either way, you ain't getting it
payment... check if your feedback is good, MO, or discreet online payment +3% - no gift option.
you know the drill.... post an "I'll take it" then send an IM.
I'll take the cleaner better looking of the two Glock shovels.
shovel on the left is still FS
+1 positive feedback. Not sure how this works????