Looking to sell or trade my Front Sight course certificate. This allows one to take any of the listed courses on the certificate.
I am asking 150 shipped for this certificate or any of the following in trade or trade and cash (both ways)
-Sten kit (any variant is cool) (I am really interested in one of these)
-AR parts kit with buttstock
Email me at
trackerpacker@gmail.com
if interested.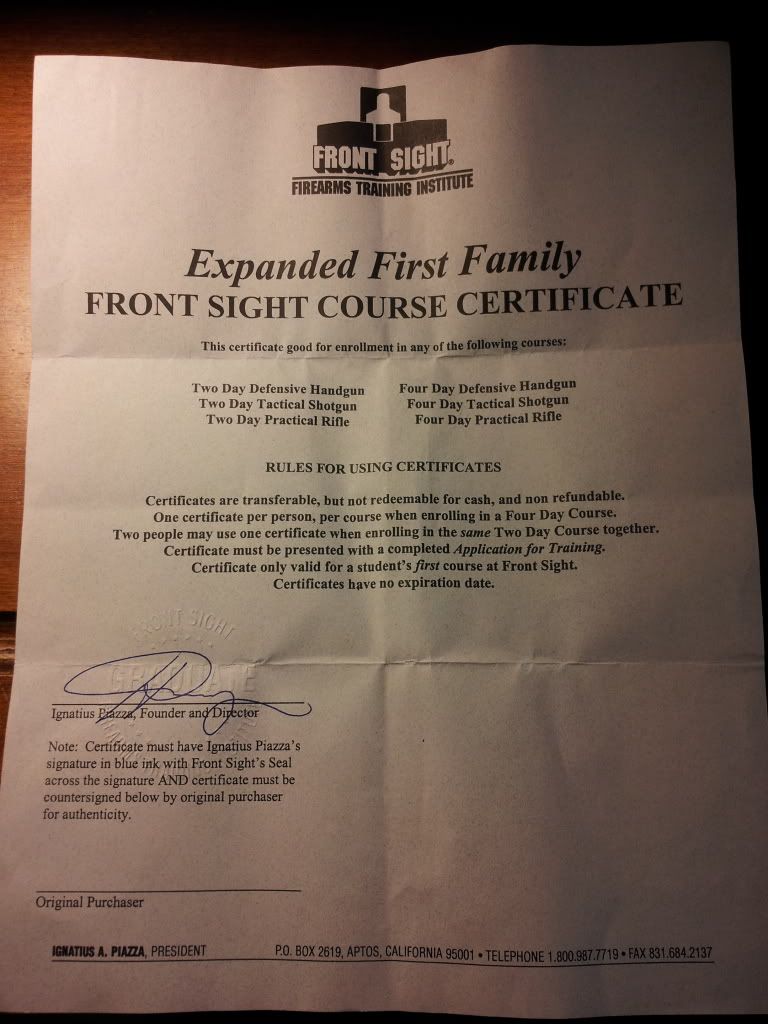 Bump. Drop to 70 shipped.