I am selling this gorgeous gun purely because it does not fall within my realm of collecting (WWII military rifles) and I do not hunt. I would rather see it go to someone who can appreciate it more than myself.
This is a very nice 1947 Winchester Model 70 in .30-06, with some very well-done custom work done to it. The stock (unknown wood species) is custom fitted and numbered to the gun, and has an absolutely gorgeous chatoyant grain. The scope is a period Leupold 4x Mountaineer, with ultra fine crosshairs and a black dot in the center. Optics are extremely clear by any standards. Bore is in excellent shape (sharp, shiny). The most impressive thing I've found on this gun is the trigger, which one of the nicest I've ever been behind. Near zero excess movement with a very crisp break at about 4 pounds (my estimate). Admittedly I have not handled many other Winchester 70's from this era, so I can't give a good comparison to other pre-64 Model 70's, but I would assume this has been professionally worked on as well.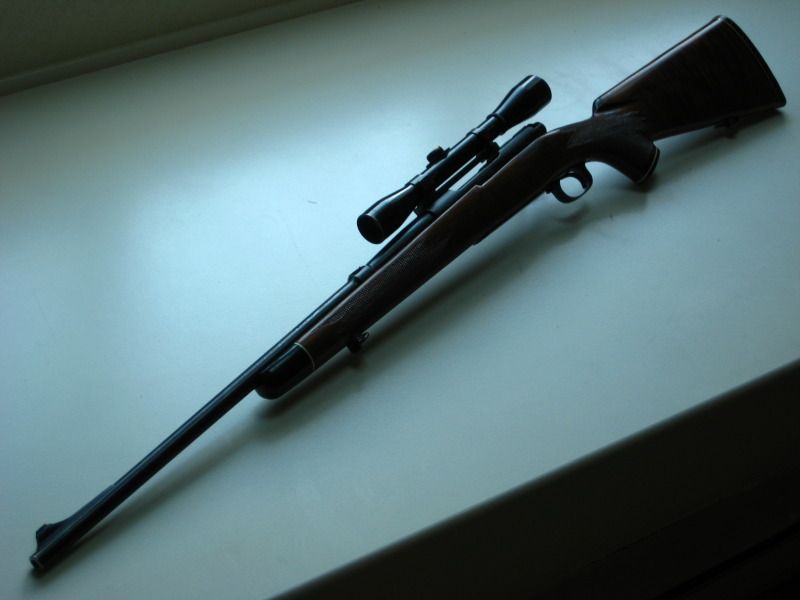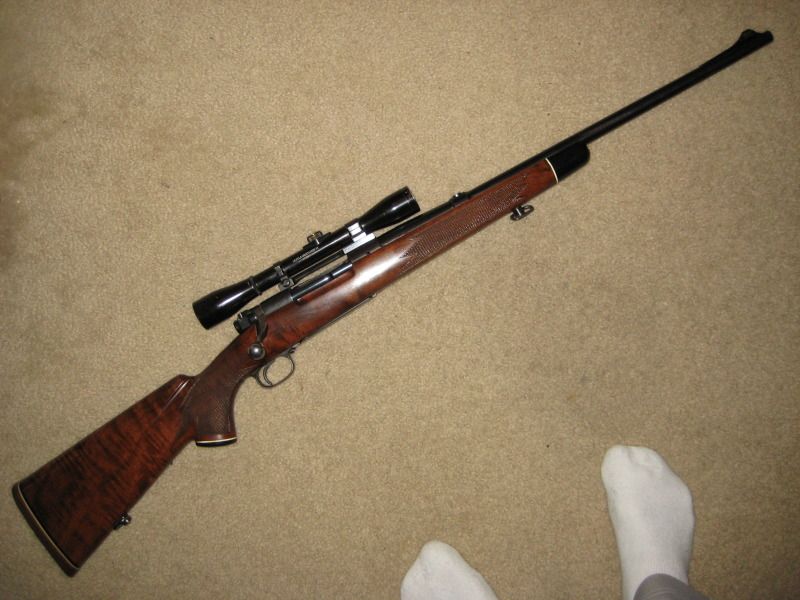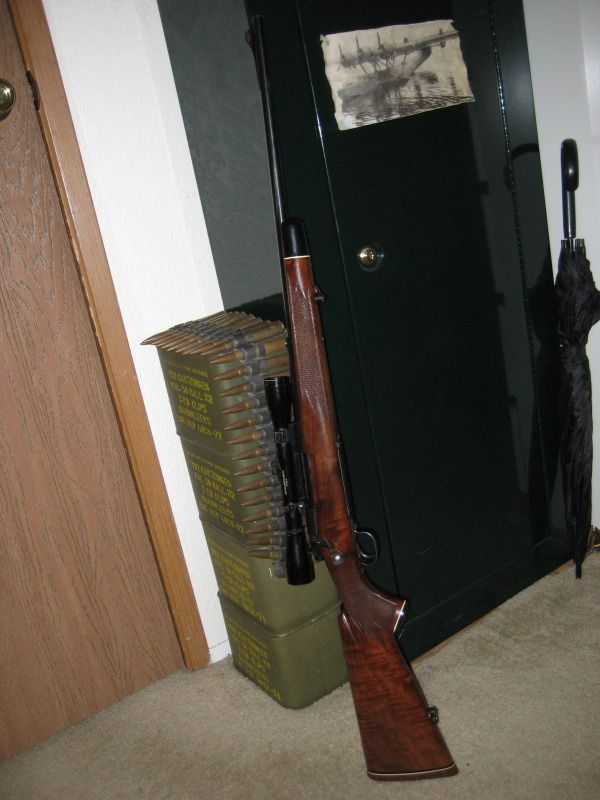 In the interest of full disclosure, here are the few small detracting points on this rifle. The scope body has some deep scratches, the stock has a few dings, the buttpad shows some cracking (no disintegration), the blue shows a bit of wear on the barrel. There is a Lyman sight base mounted on the gun, and underneath the sight base there is a bit of a mark on the stock. I think that covers the down sides.
This is not a Super Grade. If it was I would be selling it as such.
Asking $950 plus actual UPS Ground shipping. Ships in a Plano hard case (case is on me).
More photos on request. This gun is C&R eligible, and I will be happy to ship to any state. I can accept checks, money orders, or discrete Paypal +2.9%. This gun will ship via UPS ground, insured. The cost will be quoted to the buyer on purchase. I can ship via any other methods at your cost/preference. Thanks for looking!
I will take it ,pending additonal pics as requested in my e-mail to you PM and e-mail on its way to you
It seems this is still available for now... When it sells or is confirmed SPF I will mark it as such. I can't take trades, unfortunately. The cash price is firm, I'm already taking a hit on this very nice rifle.
Still available.
BTT, price dropped.